**UPDATE April 2nd**  So for so long before an update, life has been hectic.  We will be doing some shoots next week hopefully, stay tuned!
**UPDATE March 6th*** Speedo came in! It took awhile because of an order issue. Will be doing pics this week, so look for the order page next weekend!  Sorry for the delay!  We will have additional options including putting glitter in the envelope!  It will be so much fun!
**UPDATE** Feb 27th – to those coming here from my latest trending video, I have ordered a pineapple speedo.  In a week we will post options to send pics to friends or ex's or whoever you want to have a laugh.  They will be gloss photos, autographed by Pineapple Mike and include an optional note that is anonymous or with your name, up to you. All funds will go to the #SaveGTSouth campaign detailed below to save my bar.  Thank you all for your support!  We will have the order page up by next Saturday!
February 1st, 2021 — We have been surviving the Pandemic day by day but when we moved into our new space a couple months before Covid hit we had agreed to purchase the space by the end of our lease.  We have neared the end of that deadline and must buy the building or lose our great tavern.  The pandemic has destroyed our cash reserves and we need $55,000 to cover the down payment and closing costs of our mortgage. So we are swallowing our pride once again and seeking help from the internet to keep our Geek bar alive.  I am going to continue to entertain on our social media platforms and if we give you a laugh and entertain you, if you could send a dollar our way we would greatly appreciate it! This journey has been amazing and I love all of the fans, and it truly hurts to ask for help but here we are.  I love you all and thank you for taking the time! Cashapp: $GTSouth  Venmo @GTSouth  GoFundMe: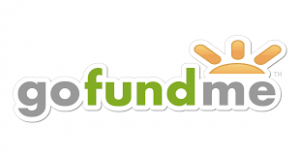 https://www.gofundme.com/f/buck-for-the-geek-bar